Top 10 Charismatic Black Leaders to Watch 2023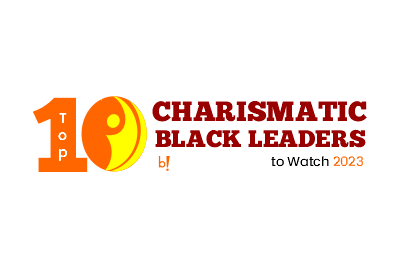 Influential Leaders Inspire Others to Grow & Speak Through Their Unique Voice
The Black leadership population has always faced obstacles to success in various arenas. There are still numerous barriers to wealth, education, and success for Black people, as systemic racism is still being dismantled. Yet, through sheer hard work and will power to fulfil their dream, some Black leaders today are corporate powerhouses, while others are up-and-comers who are just beginning to make waves. They have triumphed over all odds, thanks to their determination, perseverance, intelligence, talent, and skill – among other qualities.
At Beyond Exclamation, we honor the journey of these individuals who hail from a wide range of backgrounds, yet all of them have pushed boundaries and come up with visionary ways to progress their businesses and work. We dedicate this issue titled "Top 10 Charismatic Black Leaders to Watch 2023" to them. Featuring as the cover story of this issue we have covered the successful journey of LaShawn Jimenez, Vice President of Comerica Bank. LaShawn a visionary leader at Comerica Bank, embodies the essence of determination, confidence, and grace. She incessantly strives to make a positive impact on those around her. With an unwavering spirit and contagious positive energy, LaShawn serves as a source of inspiration to many. LaShawn is an integral member of the Comerica Bank team due to her extensive background in wealth management banking. She oversees clients with a net worth of $1 million or more and gives them the best service possible from a trusted company. She is also quite proud of her volunteer work with groups like Tutor-Mate and My Brother's Keeper and The Tarence Wheeler Foundation, whose motto is "alleviate all non-academic barriers because powerless kids need powerful friends." Read more about her journey in this exclusive article.
Also inclusive in this issue are the successful journeys of Dr. Conville S. Brown, Chairman, President, CEO and Founder of The Medical Pavilion Bahamas; Dr. Tania Martin-Mercado, CEO of Phronetik; Derrius Quarles, CO-Founder & CEO of BREAUX Capital; Lenora Billings-Harris, President & CEO of Ubuntu Global; Erika Broadwater, National President of National Association of African Americans in Human Ressources; Lukeisha Paul, Head of Diversity, Equity & Inclusion of GroupM; Sharon W. Reynolds, President & CEO of DevMar Products; Jeanette Gitobu, Director, Women in Wind Global Leadership Program and Policy Adviser, Africa at Global Wind Energy Council; and Dawnita Wilson, Vice President – Diversity & Inclusion at JBG SMITH.
Let's Be Inspired!
Follow us on social media.