Top 10 Impactful Women in HR Redefining Workplaces 2023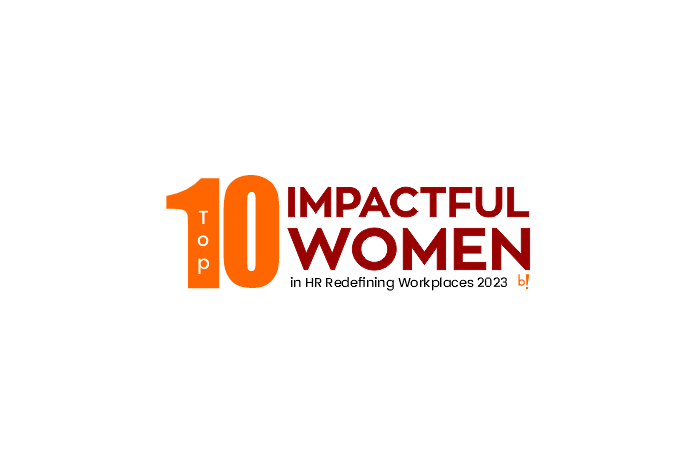 A Company's Human Talent Is Its Most Important Talent
Acquiring the right talent is the most important key to growth. A great vision for growth without great people is irrelevant. Recruitment leaders manage a team of recruiters who find talented candidates for a company's available positions. HR is where power comes from your ability to influence and women who flourish in HR are especially adept at influencing people. As per a recent Workplace Diversity Report, women made up 67% of the HR workforce. As pointed out by the studies, it stems from a woman's high emotional intelligence or the ability to sympathize. Another apparent reason would be – women being highly informed about human resources and better at resolving conflicts.
Honoring the growth and success of these female leaders in the HR industry, we at Beyond Exclamation dedicate this issue titled "Top 10 Impactful Women in HR Redefining Workplaces 2023" to them. Featuring as the cover story, we have covered the successful journey of Rekha Vedagiri, Chief People Officer at Abreco Group of Companies. Rekha holds a Master of Business Administration (MBA) from Anna University, Chennai, India. She utilized her expertise and confidence to establish an HR environment that attracts and retains talented individuals while providing them with top-notch work experience. Rekha's efforts focus on creating a positive work environment that fosters employee satisfaction and loyalty. She is committed to ensuring the organization's HR practices align with its vision and goals. She aims to increase the organization's productivity and success while maintaining a highly motivated and engaged workforce. Through her experiences, Rekha learned that hard work and determination could overcome even the most difficult circumstances. Despite her humble beginnings, she could establish herself as a successful businesswoman through her perseverance and commitment to excellence. Read more about her journey in this exclusive article.

Also inclusive in this issue are the successful journeys of Kitti Dobi, CHRO at Hungarian Bankholding; Elizabeth Sto. Domingo, CHRO at United Way of King County; Nicole Ayala, CHRO at Air Force Aid Society; Bruce Decaster, President and CEO of Crescentia Global Talent Solutions; Erika Broadwater, National President at National Association of African Americans in Human Resources; Susan Poser, Vice President, Customer & Employee Experience at Oracle Insight; Amanda Haddaway, CEO of hranswerbox; Herbert Siu, Co-founder and CEO of Quokka HR; and Erna Grasz, Founder & CEO of Asante Africa Foundation.

Happy Reading!
Follow us on social media.