The 10 Most Influential Marketing Leaders to Watch in 2022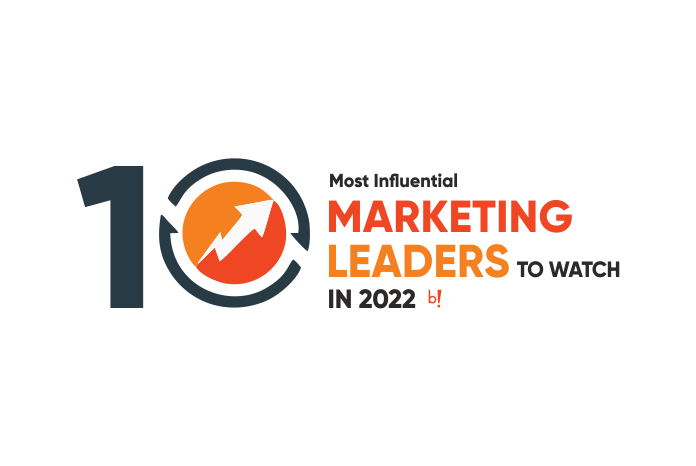 Marketing is Business, and Business is Marketing

If attracting attention is a sign of influence, then marketers are connoisseurs of it. Brand is equivalent to business value in a world where technology transforms everything. A marketer's role was never more central to achieving business outcomes than it is today. A market leader dominates the market by influencing customer loyalty towards it, distribution, pricing, etc. Market leaders often enjoy the first-mover advantage in new markets. These leaders specialize in different facets of marketing products and services, but they all have one thing in common: they push boundaries. The industry needs such thinkers today to gear up constructively for the future of business.
At Beyond Excla1mation we honor the work of these leaders who beat the odds and keep pushing the envelope to create new benchmarks. We dedicate this issue titled "The 10 Most Influential Marketing Leaders to Watch in 2022" to them. Featuring on the cover of this issue we have covered the successful journey of Martha Turner Osborne, Chief Marketing and Social Innovation Officer at Teachers Life. Martha is an award-winning, purpose-driven and multi-passionate leader. As a seasoned executive with a decade of senior leadership team experience, which includes overseeing the development of strategic plans and initiatives that drive sustainable and profitable revenue growth, she is known for building new capabilities, teams, brands, and digital distribution channels from the ground up. Martha's work has earned her many awards globally, for building brands and customer engagement in unique and cost-effective ways. Learn more about her wonderful journey in this exclusive article.
We have also featured the journeys of Aneysha Pearce, Chief Marketing Officer of PGIM Private Capital; Scott Leatherman, Chief Marketing Officer of Veritone; Bruno Decreton, Chief Marketing Officer of Shamir Optical Industry Ltd; Val Infante, Chief Operating & Marketing Officer of MyBambu; Cinthia Portugal, VP Marketing of Humio; Chaitra Vedullapalli, Co-Founder & CMO, Digital Strategy, Marketing & Strategic Partnerships of Women in cloud; Ashley Ferguson, Vice President of Global Business Development and Marketing of RESET Bioscience; Michelle Lanter Smith, Chief Marketing Officer of PrismHR and; Thuy Nguyen, Chief Marketing Officer of Forbes France.
Happy Reading
Follow us on social media.