The 10 Most Influential Leaders in Talent Acquisition Industry 2022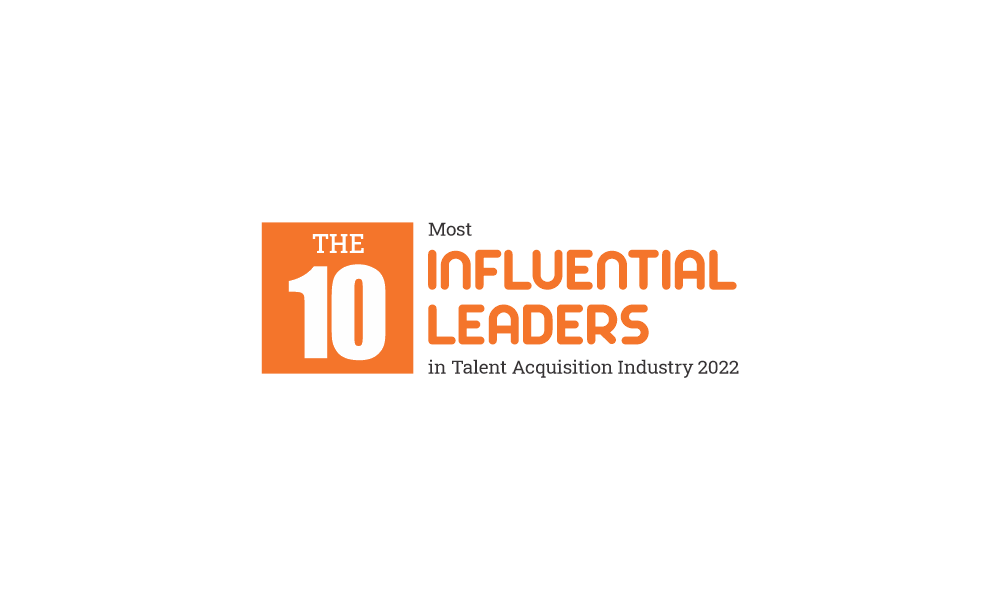 A Company Rises to Success with the Right People and Right Leaders

The recruitment industry has seen dynamic changes in the last few years. However, the purpose of the recruitment process is rather elaborate and remains the same. From acquiring new talent to continuity of business activities, the importance of an effective recruitment process never ceases. As the number of businesses across all niches is constantly growing, the top talent now has more job opportunities to choose from. For recruiters, this means that finding and hiring qualified candidates is more challenging now than ever. While the world of hiring and recruitment undergoes phenomenal transformations the best minds in talent acquisition strive to maintain a balance between the past, present, and future of recruitment.
Honoring the growth and success of these leaders, Beyond Exclamation dedicates this issue titled "The 10 Most Influential Leaders in Talent Acquisition Industry 2022" to them. Featuring on the cover of this magazine we have covered the successful journey of Angie Wesley, Global Head of Talent Acquisition and Workforce Strategy at TIAA. Angie has been leading financial services talent acquisition for more than 20 years. She was named as a top talent acquisition professional at the 2021 OnCon Icon Awards by her industry peers. She also received the National Diversity Conference's Top 50 Most Powerful Women in Business for 2021 and 2022 – Power 50 Award and the Top 100 Women in Business Award from the National Women's Conference for 2022. Describing herself as 'bold', Angie believes that success looks different to different people. According to her if you have the drive, determination, and hard work to achieve your goals, you will find success. Going forward, Angie wants her attention as a Talent Acquisition leader to shift, to focus on strategy and operations. Learn more about her amazing journey in this exclusive cover feature.
Inclusive is also the success stories of Sandra Dillon, VP, Talent Development of Kemira Oyj; Erika Broadwater, National President of National Association of African Americans in Human Resources; Jay Fulcher, Chairman and CEO of Zenefits; Nicole Martin, CEO and Founder of HRBoost; Dawnita Wilson, Vice President – Diversity & Inclusion of JBG SMITH; Susan Poser, Vice President, Customer & Employee Experience of Oracle; Richard Harter, VP of Client Strategy of Datrose; Lisa Inserra, Senior Director, Talent Acquisition of Sodexo and an informative article about this vast industry.
Let's Get Inspired!
Follow us on social media.