Top 10 Most Inspiring Women of Influence in 2021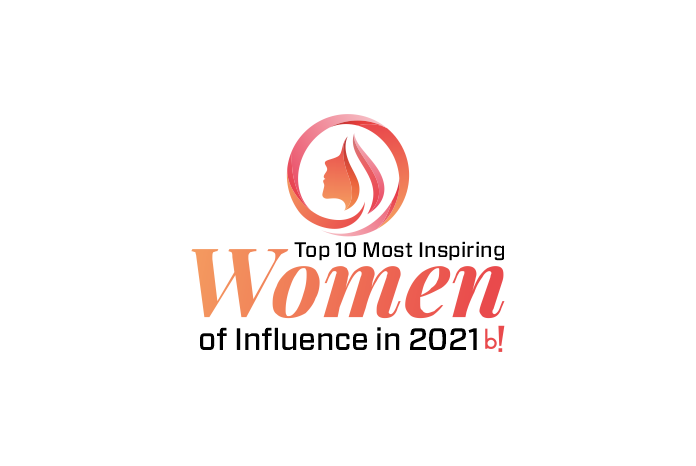 Women of Influence are Empowering the Generation with a New Passion
'Women in Business' is becoming an acceptable concept. Although the stereotypical mindset against women have changed drastically over the years, we are yet to go a long way. We owe it to the great efforts of courageous women who stepped out of their comfort zone and took a brave stand for all women. Not only in business but in every aspect of society. These businesswomen are better defined as women of influence who are truly impacting the generation with the power of passion and positivity to follow their dreams despite the challenges.
Beyond Exclamation celebrates the journey of influential businesswomen in this special edition titled, "Top 10 Most Inspiring Women of Influence in 2021". On the cover of this edition, we have captured the wonderful journey of Misha Kaura. An award-winning couturièr, entrepreneur, and researcher, Misha Kaura, Founder and Board Member of Dermetel, is passionate about levelling the playing field for marginalized patients with rare dermatology conditions. Misha aims to give back to the world by helping level the playing field for everyone. Combatting a rare disease herself, she has witnessed the consequences of health inequality and that is what inspires her will to make a difference in people's lives. Born to two altruistic parents, a physician and an accountant, Misha was raised to give back from an early age. While growing up, Misha knew upfront that she wanted to be involved in both the for-profit world and the non-profit world and she has maintained this balance from the start of her career. She has balanced work in the for-profit world and the non-profit world, volunteering at Dermetel and building its capacities in tele-health, nutrition advice, and a free digital camp for children with rare diseases. Misha shares her exceptional vision with us and a few more inspiring insights about her journey in this exclusive article.

Inclusive are the inspiring journeys of businesswomen like, Anna Cecilia Frellse, CEO of Maternity Foundation; Karen Hollenbach, Founding Director of Think Bespoke; Thuy Nguyen, CMO of Forbes France; Rose Khalatyan, Founder & CEO of DaVinci Research; Dr Tania Martin-Mercado, CEO of Phronetik; Shaily Srivastava, CEO of Acreage; Sharon Reynolds, President & CEO of Dev Mar Products LLC; Jessica N. Box, Owner of SoCal Survival Swimming and Liv Ryssdal Thorsen, Co-founder & CEO of DigiLEAN.

Let's get inspired!
Follow us on social media.