Top 10 Impactful Healthcare Leaders to Watch 2021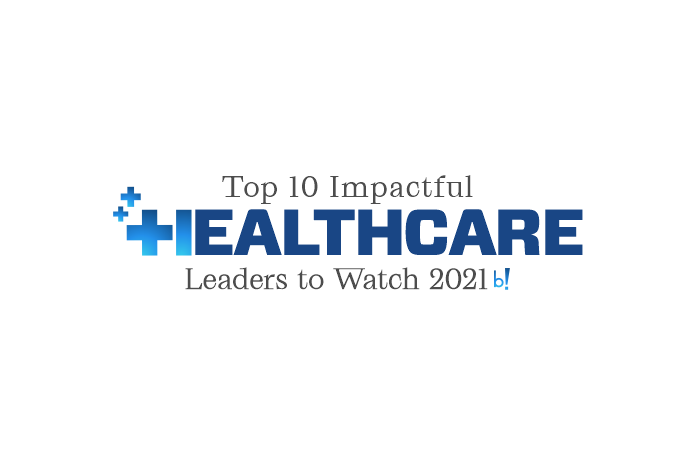 Innovative Healthcare Leaders Motivated by a Vision to Help Others
Healthcare is a vast industry that has grown and advanced through the years. New technologies, accessible services and seamless operations have widely impacted the progress of healthcare. Leaders of this industry have innovatively transformed the conventional practices of healthcare and have developed a new way operating. With years of experience and passionate spirits these leaders are paving the way for a better future of healthcare.
We applaud the journey of these amazing health experts and have dedicated this issue titled, "Top 10 Impactful Healthcare Leaders to Watch 2021", to them. On the cover of this issue we have highlighted the journey of Rosa Contreras-Tessada, a Nutritionist at Oasis of Hope Hospital. Oasis of Hope Hospital is a place where faith, hope and love bloom every day, and hence, its future as a center of excellence is vital for women in need of its care. For the last 30 years, Oasis of Hope has been led by Dr. Francisco Contreras and Daniel E. Kennedy. They are developing the next generation of capable, empathetic, and innovative leaders. Dr. Contreras is mentoring his daughter Rosa Contreras-Tessada to be his successor. And CEO Daniel E. Kennedy, who cast a vision of a center run by women for women, has brought together a multi-disciplinary team working with Rosa to lead the hospital into the future as its 60-year healing legacy evolves. This article captures the amazing journey of Rosa and her passion to make a difference and help the generation in a positive way.

This edition also brings forth a few more inspiring stories of leading personalities in healthcare. Inclusive are the success journeys of Jill Wiedemann-West, CEO of People Incorporated; José R. Sánchez, President & CEO of Humboldt Park Health; Dr. Conville S. Brown, Chairman, President, CEO and Founder of The Medical Pavilion Bahamas; Aimée Madden, CEO of CliniShift; Dr. Chris Witowski, Co-founder and CEO of Psilera Bioscience; Lynn Fischer, CEO of Title21 Health Solutions; Serge-Alain Wandji, CEO and Co-founder of DiaspoCare; David Dexter, CEO of Sonora Quest Laboratories and Remy Bonnasse, Founder and CEO of Dietsensor.

Lets get inspired!
Follow us on social media.