Beyond's Top 10 Most Inspiring CEOs to Watch Out in 2021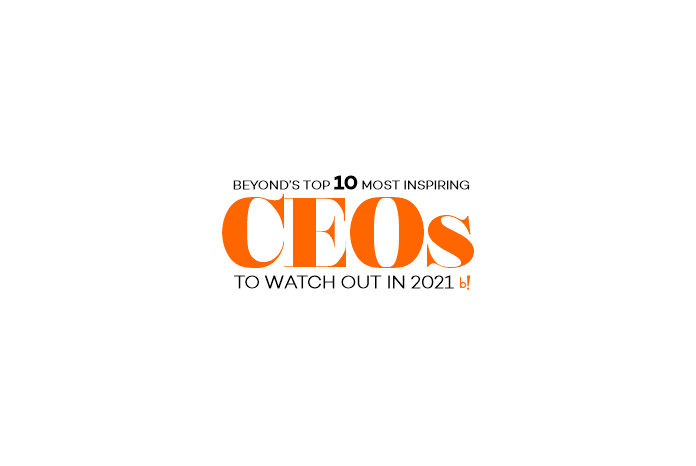 Inspiring a New Tale of Success with an Innovative Thinking
Every business leader is inspired by something or someone that has led them to success. Be it their passion, hard work or determined spirit, every business leader has an exceptional story that makes their journey an inspiring and influential one. Leaders are born with a vocation to lead and inspire. Everyone looks up to a leader as a role model to emulate, which gives birth to new leaders and keeps the cycle going.
Beyond Exclamation recognizes the work of such inspiring personalities in this special edition titled, "Beyond's Top 10 Most Inspiring CEOs to Watch Out in 2021". Featuring as the cover story of this edition is the success of Camaron Hillman, President & CEO of Devil Dog Concepts. Having served in the United States Marine Corps and as a Police Officer, currently as a Sergeant, for nearly 15 years, Camaron, knows all the ins and outs of what challenges other US Marines and Law Enforcement Officers face. Thus, through his venture, his focus is to create innovative products that will benefit the ones on the battlefield. Being an out-of-the-box thinker, he is the inventor of the patented Side Charging Handle System, the Hard Charger®, co-inventor of the patented CHARPS®; Combative Handgunning Pistol Sights, and co-inventor of the patent pending Advanced Armorer's Wrench. Devil Dog Concepts™ is fulfilling the needs of its patriotic customers by creating innovative products that help them stay strong in the fight.

We have also put together a few more articles that capture the journey of noteworthy personalities and business leaders. Inclusive are a few inspiring insights shared by Lysbeth Fox, Founder & CEO of Fox Communications; Joshua Pelled, Founder & CEO of Bright Futures; Raymond Mohler, Founder & CEO of Little Saint Nick Foundation; James Russell, Co-founder & CEO of Brisk; Julia Anthony, Founder & CEO of SOLUtion Medical; Janez Sterle, Founder & CEO of INTERNET INSTITUTE Ltd; Jeffrey Fermin, CEO of New Theory Creative; Janez Sterle, Founder & CEO of INTERNET INSTITUTE Ltd and Herbert Siu, Co-founder & CEO of Quokka HR.

What makes this edition special is the compilation of stories of successful leaders of varied industries who have not only led the way of success but have inspired many others to keep leading the way to ensure that the revolution continues.
Follow us on social media.