The 10 Most Revolutionary Business Leaders Overcoming the Pandemic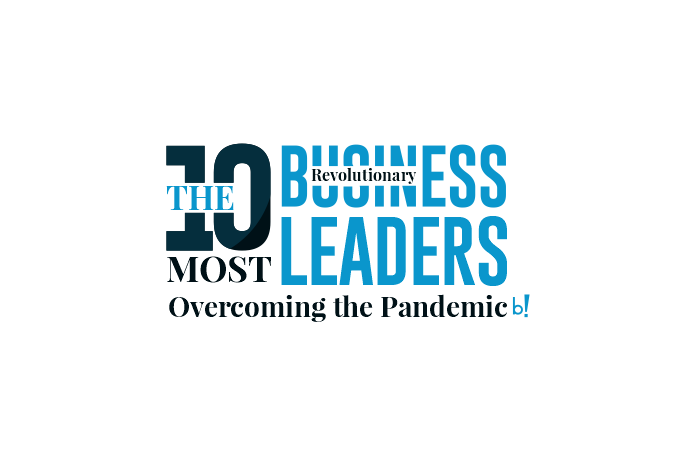 Innovatively Changing Post-Pandemic Businesses
The unprecedented COVID-19 pandemic has truly taken the world by shock. Every domain in business has made relentless efforts to cope with this world enemy. From switching to remote working to conducting virtual meetings, everything changed in a fortnight. While some companies may have been prepared with a virtual setup, some had to bear huge losses during this time.
The only positive aspect was learning important lessons in view of dealing with this global crisis and standing in it together. Well, we are certainly emerging from it now, and are truly getting out of it stronger and better.

Despite the difficult time, many companies thrived and also prospered by making the best of what they have. In appreciation of such innovative leaders, Beyond Exclamation has dedicated this issue titled, "The 10 Most Revolutionary Business Leaders Overcoming the Pandemic", to them. Featuring on the cover of this issue is the journey of Dr. Tigran Haas, Director and CEO of Centre for the Future of Places (CFP), a leading company that aims to establish and promote sustainable urban development by shifting the urban discourse from the hardware of cities (buildings and infrastructure) to the software of the cities (culture and place), in order to promote healthy and livable cities. Tigran Haas, MArch, MSc., Ph.D. has written over 60 scholarly articles, 8 books and has been involved in teaching in more than 35 courses and developing International educational programs. Dr. Haas' passion and knowledge of the industry has led him to be the successful and influential leader he is today. His innovative ideas have created new ways of business during the pandemic and hence his journey is an inspiration for every leader in business.

We have put together a few more inspiring stories of the leaders who have innovatively dealt with the pandemic. Inclusive are the journeys of Petar Reshovski, Founder of Williams & Marshall Strategy; Marc Rippen, CEO of Alertgy; Denson Xu, Founder and CEO of BANEKS; Neil Laughton, Founder of Laughton & Co Ltd; Sudipta Sarkar, Co-founder & CEO of CXOSphere; Seppo Huurinainen, CEO of Wuudis Solutions oy; Leigh Rust, Co-founder of Safetyline Jalousie Louvre Windows; Judith Virag, Founder of Clean Club Calgary and James Lafferty, CEO of Fine Hygienic Holding.

Every story is a tale of inspiration. Let's get inspired!
Follow us on social media.