Top 10 Most Inspiring Business Leaders to Watch Out in 2021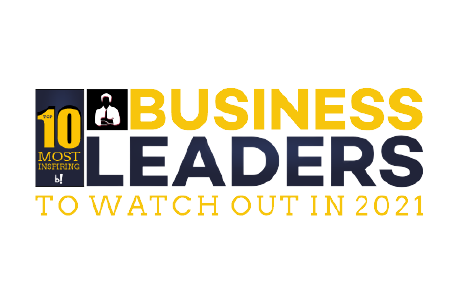 Leading with Passion, Inspiring with Innovation
A true leader is someone who influences a change in society and inspires the generation with a new and positive outlook. A leader who inspires is always remembered as a noteworthy personality and the name stays on forever even after they are long gone. We have seen the works of many such great leaders in the business world who have reshaped the industry with power and passion. These are the leaders who started the wave of revolution in leadership that gave birth to new leaders.
And the ripple effect just continued. Business leaders of this age are led and inspired by many great historic personalities, but what makes each of them different is the one element that adds uniqueness to their work and makes their success story an inspiring one.

Recognizing the success of such influential personalities, Beyond Exclamation has dedicated this issue titled, "The 10 Most Inspiring Business Leaders to Watch Out in 2021" to them. Featuring as the cover story of this issue is the journey of Steve Hittman, Founder and CEO of CrossRoads Companies. Crossroads Companies specializes in the acquisition, development and construction of supermarket-anchored shopping centers. They also develop mixed-use, residential properties. Since the inception of the company, Steve has worked relentlessly to make the company a recognized brand in its industry. The knowledge and experience that Steve brings to the table is phenomenal and can be gauged from the success and growth of the company. Steve shares his incredible story in this article which highlights his vision as an inspiring leader.

We have also included a few more stories of leaders from various industries who deserved to be applauded for their immense hard work and dedication in their respective fields. Inclusive are the stories of, Adam Lampe, Co-founder and CEO of Mint Wealth Management; James Russell, Co-founder and CEO of Brisk; Thuy Nguyen, CMO of Forbes France; Herbert Siu, Co-founder and CEO of Quokka HR; Ashley Ferguson, Global Operations Manager of RESET Bioscience; Danilo Limoeiro, Co-founder and CEO of Turivius; Mainul Aion, CMO of Staff Asia; Jeffrey Fermin, CEO of New Theory Creative and Rahul Ranjan, Co-founder and CEO of Palacio Inc.

These inspiring stories are a motivation for the generation to be inspired and continue the wonderful work.
Follow us on social media.