10 Most Recommended CRM Solution Providers 2021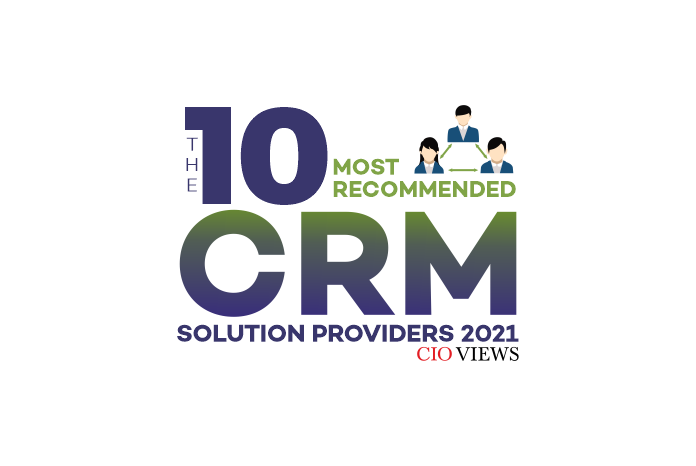 Customer relationship management is a vital part of every business to ensure seamless operations. Customers are the most important asset of every business. Many a times managing these customers becomes a hassle. Hence to coordinate the functionality of customer data, maintain records and store information that can be easily accessed, CRM solutions are needed.
Predominantly, CRM is a crucial process that requires skills, knowledge, and precision. In appreciation of the remarkable efforts of such leading masterminds who have brought about a significant change in the CRM industry, Beyond Exclamation has put together their success stories in this issue, titled, "The 10 Most Recommended Solution Providers, 2021". Featuring as our cover story is the noteworthy journey of David Cummings a leader of the CRM market who brought about a digital transformation with a seamless, evolved and morphable strategy. As the Founder and CEO of Cool Life CRM, David has scaled the growth of the company with innovation and passion. The article highlights David's journey in the industry that is a perfect blend of knowledge and experience.

Also, inclusive are the journeys of influential leaders and personages like Larry Caretsky, CEO of Commence Corporation; Oscar Macia, CEO of ForceManager; Arti Devaki, CEO of MassMailer; Bruce Magown, Chairman and CEO of Integration Technologies; Dr. Cindy Gordon CEO and Founder of SalesChoice; Yaron Morgenstern CEO of Glassbox; Patrick Hamid, Co-founder and CTO of Vesuvio; Robert Glazer, CEO of Acceleration Partners and Ellen Feaheny, CEO of AppFusions. We sincerely hope that their stories influence our readers to bring about a wave of revolution in the CRM industry with innovation and creativity.
Follow us on social media.