The 10 Most Influential People in Diversity and Inclusion 2023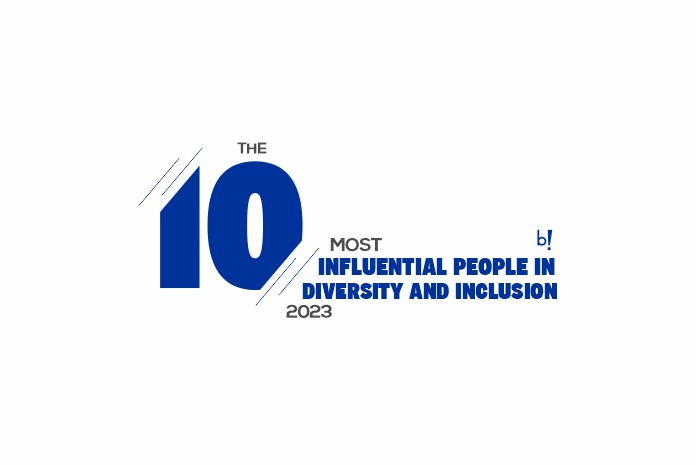 A Diverse Mix of Voices Leads to Better Discussions, Decisions, & Outcomes for Everyone
"Diversity" and "inclusion" are more than just buzzwords in the corporate world. Studies show that bringing together a team with a diverse set of backgrounds and perspectives naturally lends itself to innovative thinking. Today, the business case for diversity, equity, and inclusion is stronger than ever. Organizations and leaders have been listening to their employees and customers to develop progressive initiatives that introduce fair workplace practices.
At Beyond Exclamation, we honor D&I thought leaders driving change within their organizations and industries. We dedicate this issue titled "The 10 Most Influential People in Diversity and Inclusion 2023," to them. Featuring as the cover story we have covered the successful journey of Helen Andrade, Brazil Head of Diversity and Inclusion & Director at Nestlé Foundation. Helen has a long work history, having worked since the age of 17. Helen started her career in a position hierarchically below junior analyst, that was named training instructor. Then she worked as a junior analyst, full, senior, specialist, coordinator, manager, and senior manager, right up to the position she presently occupies. In her 28 years of corporate experience, she has worked in recruitment and selection, training and development, communication, and compensation in large national and multinational companies. As a black woman in a family of six women in an absolutely diverse country like Brazil, with enormous social and racial inequality, DE&I has been part of Helen's life since she was born. Helen didn't decide to work with diversity and inclusion, but, in hindsight, had already built a path and results related to this subject. So instead of deciding, she understood that it was a purpose and it happened naturally. Read more about her work and journey in this exclusive article.
Also inclusive in this issue are the successful journeys of David Herrera, Associate Client Partner Head of People and Organization Analytics at Korn Ferry; Lenora Billings-Harris, President and CEO of Ubuntu Global; Lukeisha Paul, Head of Diversity, Equity & Inclusion at GroupM; Marie Louise Sunde, Co-Founder and CEO of Equality Check; Treneice Collins, Inclusion & Diversity Lead for Hewlett Packard Enterprise at Korn Ferry; Katy Murray, Director at Catalyst Collective; Jes Osrow, Founder of Josrow; Julie Dennis, Head of Diversity and Inclusion at Acas; and Paulette Cohen, Head of Diversity & Inclusion at Barclays.
Let's Be Inspired!
Follow us on social media.