The 10 Most Inspiring Diversity and Inclusion Leaders to Follow in 2023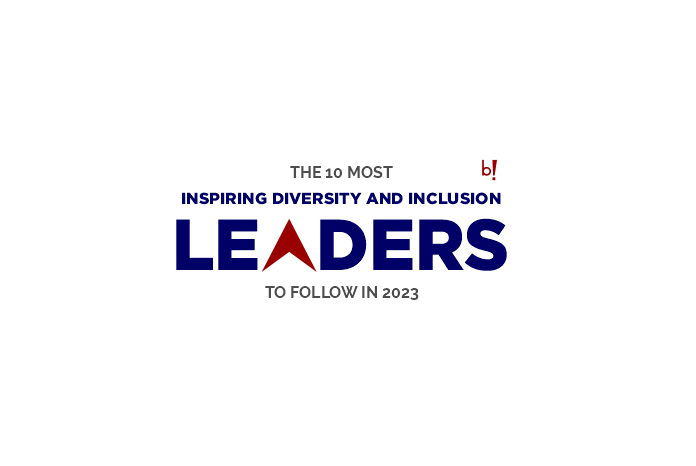 Diversity Is a Fact & Inclusion Is a Choice We Make Every Day
Bringing together a team with a diverse set of backgrounds and perspectives naturally lends itself to innovative thinking leading to growth and expansion. DEI leaders actively seek out diverse perspectives, opinions, and experiences, and encourage employees to share their ideas. They create an environment where people feel comfortable expressing their opinions and views, leading to increased engagement and productivity. These thought leaders help organizations achieve an inclusive workforce, and become the voice needed to replace anything and everything that is not aligned with our world today.
At Beyond Exclamation, we honor the work of these thought leaders who are helpful guides to building diversity and inclusion in workplaces. We dedicate this issue titled "The 10 Most Inspiring Diversity and Inclusion Leaders to Follow in 2023," to them. Featuring as the cover story we have covered the successful journey of Dr. Melody Vanoy. and Gayla Thomas-Dabney, CEOs of AmorX Inc. & GTD Enterprises. Melody Vanoy & Gayla Thomas-Dabney are women leaders who connected over their work at Trinity Health and happened to have their separate DEI consulting firms working for small organizations on the side. They came together to collaborate and achieve specific initiatives or outcomes depending on client requests. Their collaborations developed outside their primary work as a result of the reduction in effort at Trinity due to COVID. Since they had different geographies with different needs, they kept their organizations separate with a business model to support each other with a "better together" mindset. Gayla takes the lead when there are EEO/ AAP clients and provides support with any training needs while Melody supports her with OD and leader coaching, taking the lead with organizations that need broad change initiatives. Read more about their work and journey together in this exclusive article.

Also inclusive in this issue are the inspiring journeys of David Herrera, Associate Client Partner Head of People and Organization Analytics at Korn Ferry; Paulette Cohen, Head of Diversity & Inclusion at Barclays; Julie Dennis, Head of Diversity and Inclusion at Acas; Jes Osrow, Founder of Josrow; Katy Murray, Director of Catalyst Collective; Treneice Collins, Inclusion & Diversity Lead for Hewlett Packard Enterprise at Korn Ferry; Marie Louise Sunde, Co-Founder and CEO of Equality Check; Lukeisha Paul, Head of Diversity, Equity & Inclusion at GroupM; and Lenora Billings-Harris, President and CEO of Ubuntu Global.

Let's Be Inspired!
Follow us on social media.