Top Most Influential Leadership Coaches in Business, 2023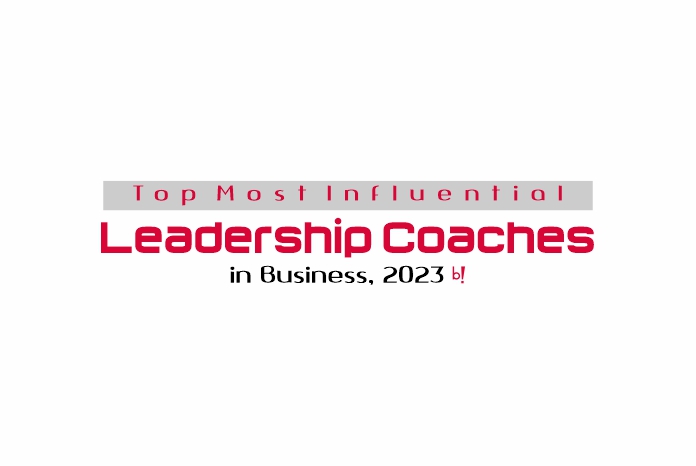 If You Want to Lead, You Need to First Learn How to Follow
The ultimate leader is one who is willing to develop people to the point that they eventually surpass him or her in knowledge and ability. Coaching is the most important leadership element in helping people accomplish their goals. It is one of the most effective leadership styles that can transform, empower, and unlock people's potential. Ask more, give advice less, and elevate a leader's impact forever. A leadership coach brings expertise, curiosity, and a growth mindset to every coaching session. They spend time getting to know their clients' unique personal challenges, organizational culture and context, and development goals to ensure the support they're providing is relevant and effective.
At Beyond Exclamation we honor the work of these leadership coaches who consciously process developing talents and competencies within individuals so that they can work more effectively with others. We dedicate this issue titled "Top 5 Most Influential Leadership Coaches in Business, 2023," to them. Featuring as the cover story we have covered the successful journey of Andy Shephard, Leadership Development Coach at Actif4. With an unwavering drive and determination, Dr. Andy Shephard consistently seeks opportunities to bring strategic and creative solutions. He has been instrumental in transforming businesses by focusing on the human dynamic, their people. By integrating resilience, innovation, creativity and flexibility, Dr. Shephard has empowered teams to achieve success beyond their wildest dreams, pushing them to think outside the box. Some of Dr. Shephard's key skills include self-awareness, emotional intelligence, open mindedness, active listening and communication, employee motivation, team and relationship building, agility and adaptability, critical thinking, and coaching and mentoring, among others. Coaching in a fast-paced environment allows Dr. Shephard to guide others toward personal growth and development. It enables him to learn from those he coaches and expand his expertise. By stepping into his role as a leadership coach, Dr. Shephard unlocked his true passion, making coaching the most unselfish and simultaneously selfish pursuit he has ever embarked upon. Through coaching, Dr. Shephard's creativity enabled emerging leaders to find their unique leadership voices and recognize their inherent power. Read more about his work and journey in this exclusive article.
Also inclusive in this issue are the successful journeys of Adam Gordon, CEO of Rising Coaches; Dani Kimlinger, CEO of MINES and Associates; Joan Davanzo, CEO of Dobson DaVanzo; and Cathleen Beerkens, Founder and Health Coach of A Wellness Revolution.
Let's Be Inspired!
Follow us on social media.