Top Business Personalities in the World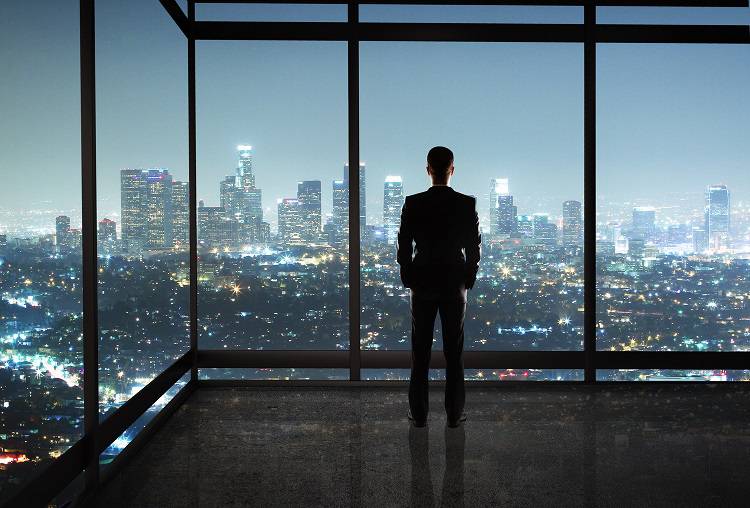 Fame is not something that is achieved overnight, it takes years of hard work, dedication and a passionate spirit. Great leaders have exhibited every such phenomenal quality that catapults their successes making them famous personalities of the business world. They stance as an ideal example for budding entrepreneurs, aspiring businesspeople and successful businessmen and women to learn, grow and succeed. These famous business personalities are the most talked about people not only in their field of work but in every business. Here is a list of the 10 famous business personalities in the world who have influenced, transformed and revolutionized business techniques with their creative minds and intellect.
Tim Cook is the CEO of the most profitable businesses in the world, Apple. Tim stepped into the position in 2011 after Steve Jobs. With a net worth of $1.3 billion as of 2015, Tim is an industrial engineer and under his resourceful guidance Apple roped in
more than $48 million in net income in 2018. He has driven the profit of the company with immense intellect developing new product lines and opening Apple retail stores in China. He's a highly influential business mind in technology, design, publishing, and entertainment that is helping the company grow and succeed every year which makes Tim the most famous business personality in the world.
Sheryl Sandberg - COO of Facebook
A social media executive, an author and billionaire, Sheryl Sandberg the Chief Operating Office of Facebook is one of the famous personalities of the business world that stands out in the crowd. An activist supporting and promoting the role of women in the business world,
Sheryl stepped into position in 2008 and founded a nonprofit, Lean In, named after her best-selling book. Her creative business perspective of positioning Facebook as a platform for small business advertising helped increase ad revenue by 38% during 2018. With a net worth of $170 crores, Shery is a famous business personality who led the social media company from a $56 million loss to $22.1 billion in profits in 2018.
Bob Iger - Chairman and CEO of Walt Disney
It has been 13 glorious years since Robert Allen Iger a media executive, film producer, author and businessman stepped into position as the Chairman and CEO of the most famous Walt Disney Company. Under his expert guidance the company's movie studio, theme parks and TV stations made
revenue in 2017 to $55 billion and net profit to $9.4 billion. His leadership has also led to the expansion of Disney's theme parks into Shanghai and Hong Kong. Bob has also played a major role in the taking over giants like Pixar, Marvel, Lucasfilm and most recently 21st Century Fox in a $52 billion deal. With a net worth of $690 million, Bob is makes to the third position of the most famous business personalities.
Reed Hastings - CEO of Netflix
Reed Hastings is the co-founder and CEO of the most trending media service provider, Netflix. Revolutionizing the entertainment industry, Reed surely brought about a creative twist to the mundane system of keeping the world entertained. What originally started as a no-late-fees, no-due-dates subscription
service soon evolved into online streaming, which transfigured the very foundation of digital entertainment. He co-founded Netflix in 1995 after he sold his first company Pure Software. With a net worth of $3.8 billion, Reed Hastings is a famous business personality in the business world.
Mary Barra - CEO of General Motors
The first female CEO of a major automobile company, General Motors Company, Mary Barra stepped into position in 2014. Prior to that Mary was the Executive Vice President of Global Product Development, Purchasing and Supply Chain at GM. She earned $21.9 million in 2018 and has the highest
compensation of any leader of a Detroit Big Three automaker. With a net value of $60 million, Mary is a famous business personality who is an inspiration for every woman and aspiring individual.

Huateng "Pony" Ma - CEO Tencent
Chinese Internet giant Tencent Holdings, which ranks among the nation's largest businesses is headed by its founder and president Pony Ma. A business magnate, philanthropist, politician and investor Ma has a low-profile in sync with his engineering background. With a net worth of $43 billion, Ma was enlisted amongst the Times most influential people, twice.
Reshma Saujani - Founder of Girls Who Code
Reshma Saujani is a politician and an American lawyer who founded the technological company Girls Who Code. Promoting technology training to girls, Reshma intended to fill the gender gap in technology and has been successful in her attempt. She aims to provide the world with access to technological
skills and tools. As a female leader, Reshma has brought about a revolutionary change on a global level with her company camps set up in 42 states with 10000 female attendees making her one of the most famous business personalities in the world.
Jack Ma - Founder of Alibaba Group
Formerly an English teacher, Jack Ma is the founder of Alibaba Group, one of the largest e-commerce companies. An investor, business tycoon and a Kung Fu master, Jack's investments beyond Alibaba include stakes in Chinese entertainment industry firms Huayi Brothers and Beijing Enlight Media. He created a small website about Chinese
products after a short trip to US which evolved into a multi-million company. With a net worth of $43.8 billion, Jack Ma is a famous business personality, globally.
Jan Koum - CEO of WhatsApp Inc.
Jan Koum is the intellect mind behind creating the famous mobile messaging service Whatsapp. He co-founded Whatsapp in 2009, which was taken over by Facebook in 2014. Prior to his big venture, Jan was working with Yahoo for nine years. With a net wroth of $10.3 billion, Jan is an influential and
famous personalities in the business world who made the monotonous texting and a fun platform with a plethora of creative features.
Bill Gates - Founder of Microsoft
Indeed, a famous name, not only in the technological field but in every business, arena is Bill Gates. The founder of the world's largest software company, Microsoft, Gates undoubtedly changed the outlook of technology in an amazing way. As he still remains a board member of the company that was founded in
1975, Bill also chairs the Bill & Melinda Gates Foundation, the world's largest private charitable foundation that works to provide clean water and sanitation (among other things) to third-world countries. With a net worth of $108.6 billion, Bill Gates has always been one of the most famous and influential business personalities in the world.