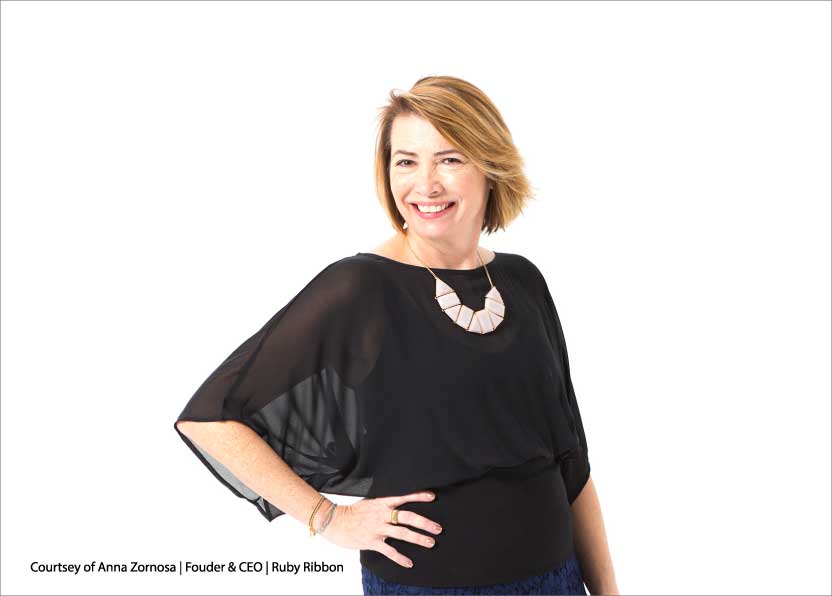 They are friends, daughters, sisters, caretakers, mothers, wives, aunts and breadwinners. Each and every one of them are on the same team. Women who believe in themselves, in each other, bound together by a ribbon of connection. They spend their time purposefully and thoughtfully, always remembering to use it to honor their commitments to their family, friendships, goals and, most of all, to themselves. Their time is a precious gift and they treat it as such. They embrace diversity, individuality and believe every woman is beautiful inside and out. Their confidence inspires others as it shines through everything they do, everywhere they go as they live their lives out loud. They support each other through the ups and downs of life, love and everything in-between. All this growth binds them together as a family and reminds them where they've come from and where they're going. They celebrate their success and the success of their whole community, the results of which they embrace with open arms and hearts. And they achieve big because each and every one of them is worth all the hard work it takes to get there. They are Ruby Ribbon and this their story!
The beginning
Anna Zornosa, Founder and CEO of Ruby Ribbon is a serial entrepreneur who began to do internet start-ups in the mid-nineties, but also worked at some very large companies including Yahoo! When she later puzzled about how to solve the emerging "last mile" in retail – how to provide customers with personalized service in the age of e-commerce and disappearing retail jobs – these memories provided inspiration. "The image of self-employed women personally representing products popped into my mind because of my early experience with the prototype gig economy channel," Anna recalls.
Then in late 2011, Anna went shopping for some shapewear to wear with a particularly intimidating dress she had chosen for a fundraiser. "The shopping experience was terrible (the sales woman forgot to tell me not to put shapewear on over my head) and the product was a spectacular failure. By the time appetizers were served, the item had rolled up to create a Michelin tire at my waist. I ended up in the ladies' room, removing this torture device. When I went to throw it in the bin, I saw other women had the exact same problem and tossed their awful shapewear in the middle of the event," she adds.
Being an entrepreneur, Anna knew when she saw a very big market that was very troubled, there was an opportunity to do better by women. Intimate apparel had just not kept up with innovation. The fact that women were still wearing uncomfortable undergarments–including the hated underwire bra–proved there was room for disruption, and a big business opportunity for the company able to provide a viable, comfortable bra alternative. And took place the foundation of Ruby Ribbon. Since then, Ruby Ribbon has created wire-free bra alternatives that offer support and style to women of all cup sizes which they sell direct-to-consumers via a technology-enabled salesforce of independent Ruby Ribbon Stylists.
Adhering to the highest production standards
Anna believes that no woman should make a trade-off between comfort and appearance, and that clothing that fits, lifts and supports can positively impact that most beautiful of things: confidence. Today, virtually all of Ruby Ribbon's business is conducted through its independent Stylists, who work their business part-time or full-time and always flexibly as they navigate lives filled with competing priorities, new challenges, burgeoning families, dreams and ideas. "We are dedicated to the success of the Ruby Ribbon Independent Stylists. We hope to show in our every policy, action, and promise that we believe we succeed when SHE succeeds. And we back this intent with very specific business practices," says Anna in an open letter to the Ruby Ribbon community. "I believe that we can never over-state or over-explain the actions we put behind that intent, and to that end, let me outline the specific practices we follow to support our Stylists and to make their Ruby Ribbon businesses both profitable and lucrative," she further adds.
The foundation that paved way
Talking about her childhood, Anna says, "When I was four years old my mom was an Avon Lady. As a working mother raising 4 children in Western Pennsylvania, she was side hustling before side hustling was in fashion. Looking back now, I realize how much her role impacted me and my own path to entrepreneurship." She further says, "For example, she talked to me a lot about finding her next customer and earning her next reward. She involved me regularly, with my most common assignment being to put the makeup in the bags and deliver them to the neighbours. I gave myself the title of "VP of Operations" and by the time I was 8, I convinced her to let me have my own TV Guide route." In observing and helping her, she learned early on about the thrill of working for yourself and building your business one customer at a time. Anna still thinks of those experiences often and they have influenced her goal to make starting a business accessible to all women.
Delighting & Enhancing Lives
Ruby Ribbon is growing every day with new Stylists joining the company's salesforce and new customers falling in love with the cami, but Anna believes their work is not over yet. "That said, we've sold more than 500,000 camisoles and empowered more than 3,000 women to earn solid incomes. These milestones show me that we've had a tangible impact on a lot of women's lives and that makes me immensely proud," Anna adds. "We are in growth-mode adding new Stylists & customers at a steady clip. Right now, we are looking to capitalize on that growth and lean into it. We have exciting plans for 2019 and 2020 including new products, new technology and new initiatives to support expansion. There are so many women out there still needlessly suffering with underwire. It's our mission to help them join our wire free revolution!" concludes Anna.
Meet the Maestro Anna's career has included leadership positions at startups, as well as large public companies. She founded Ruby Ribbon in 2012 to support women with an innovative, technology-infused intimates line and to provide an opportunity for them to earn a meaningful income on their own terms by sharing it with others. She served as an Advisor to several other startups including: Baby Quip,Trulioo.com, & Motista, Inc. Anna has been recognized as one of the "100 Most Influential Women in Silicon Valley" (Silicon Valley Business Journal) and "Innovator of the Year" (Targus Info), among others. Previously, she served as EVP of the Cobalt Group, Vice President, Yahoo!, Chief Marketing Officer, Knight Ridder Digital, and CEO, Topica, Inc. She has both a Master's and Bachelor's degree from the University of Wisconsin, and lives in Burlingame, CA with her family.