Her Journey of Localizing to Globalize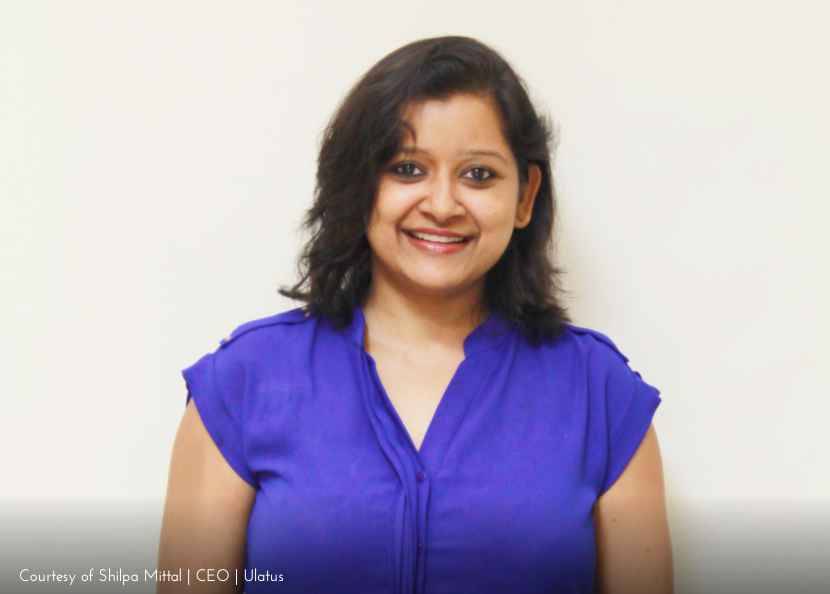 While growing up, she was certain about one thing—that she would make her own mark in a male-dominated society that she saw while studying and working. She was an All-India Rankholder Chartered Accountant, a male-dominated profession back then. Before starting her translation company, she worked with some big finance companies like Citibank, HSBC, and Morgan Stanley. The male-female ratio there was completely skewed. She was one girl among 50 men! Though she was growing at an unprecedented pace there, she knew her calling was to do something on her own. She started her company when she was 27 years old. She always wanted to pave her own path, one that she could call her own—identified, traversed, and conquered by she alone, but she had never thought it would be in the languages industry. As a student, she never studied any additional language apart from what the curriculum offered. However, destiny had other plans for her – one discovery led to another, and finally, here she was devising strategies to grow her translation business multi-fold. She is Shilpa Mittal and this is her story!
A gateway to the new world
One of the major challenges Shilpa has had to face was to establish the differentiating factor for her company, Ulatus. This industry was a mature $30 billion+ industry then, with thousands of translation companies worldwide already. "Why does the world need one more translation company?" was her question and she got her answer fairly soon. "We targeted the research community in non-English speaking countries and started by helping their world-class research reach the entire World by translating their manuscripts into English. We had a very distinct USP, with hardly any translation company doing this. Also, we started with only the Japanese language, a conscious decision to not focus our energies on too many things. With time, we ventured into many more languages and started doing translation for multi-national companies," Shilpa recalls.
200,000+ clients from 125+ countries, with 99.45% of them happy with the service, speaks of the commitment of Ulatus to give every client a WOW experience. Driving innovation is one of the key responsibilities of a leader, and Ulatus has evolved with the help of suggestions and ideas from the people on ground. Today, Ulatus has grown rapidly and has made its mark in the otherwise massive translation industry. It has been recognized among the World's top 75 translation service providers and among the top 10 Pharma and Life Science Tech Solution providers. Shilpa attributes the recognitions that she has received to her team's efforts. She calls herself their representative receiving all these recognitions on their behalf.
Uniting every culture in the name of research and development
Ulatus primarily offers 50+ language translation solutions to academic researchers to get their research published in international peer-reviewed journals. The translation company also helps corporates talk to their global audiences in the languages they understand. Ulatus caters to the Life Science industry's localization needs to launch drugs in foreign markets in the form of clinical trial translation. Further, the firm does regulatory submission translation and linguistic validation for pharmaceutical companies, CROs, medical device companies, and biotech companies. Other distinct services of Ulatus include website localization, book translations, and game translation services.
"We are not just a business but also a facilitator of communication of research, science, and ideas across the globe in different languages. We help overcome cultural barriers and unite all in the name of research and development. The team at Ulatus is a dynamic, young, multicultural, innovative, and vibrant pool of people strictly following our six values in their work—Simplicity, Commitment, Integrity, Respect, Kaizen, and WOW! Our insistence of only the best quality makes us one of the most sought after companies for any localization assistance," Shilpa shares. The team at Ulatus goes beyond mere translation of text to assisting brands build a local presence and achieve an outreach at a global platform. Ulatus also customizes its offerings to suit client requirements and meet their demands by tailor-made solutions and services suiting various standards and budgets. Therefore, high quality, flexibility to work around clients' needs, technological knowhow, and customer-friendly services encourage customers to opt for Ulatus among other brands.
Wanting to do more and more each day
When asked whether she has achieved all that she desired, Shilpa answers, "I don't think I am ever going to settle for anything less than continuous improvement, continuous growth, and continuous learning! Also, I feel there is never going to be a moment where I will feel I have achieved everything. There will always be more to do. However, I do remember a moment I felt a deep sense of accomplishment. Our biggest client in 2012, the World's leading pharma company Sanofi, complimented us in one of our meetings, saying—"Ulatus is a miracle company!" That instantly gave me the confidence that there is something we are doing right!" She believes success is 5% talent and 95% hard work. No one can get successful with talent alone. Achieving global recognition for Ulatus and establishing it to help and facilitate research and development makes her believe that her hard work and perseverance have paid off. Her people and dreams for Ulatus keep her wanting to do more and more each day.
"If I have to do something challenging, I don't doubt whether I can do it; I'd rather find "how" to do it. I know that I have to take care of my three kids, office, home, health, social life, etc., but I never ignore any or give up one for the other. I don't look for excuses to let go of or be relieved from the responsibilities I have to fulfil in my personal and professional life. I don't give myself an option to fail. I tell myself that I would have to do it and I would have to find a way to do all that I need to do, perfectly. Giving up or letting go is easier but not fulfilling, and I'd rather be satisfied than sorry. I've always believed that there is a way out of challenges as limitations are only in the mind. I have never allowed challenges to define what path I take. I define that and handle challenges that come along the way. This belief, awarded by achievements and progress that Ulatus has made over the years, keeps me wanting to do more and more and to achieve more and more," she further adds.
Strict discipline is the key!
Talking about balance between personal and professional life, Shilpa says, "I have to manage both my personal and professional life with equal importance and commitment. I am extremely fortunate to have a strong team who supports me take forward plans and projects for Ulatus, while I also spend time attending to my kids and home. Nothing is impossible; it may be difficult but do-able." Her dream to make Ulatus the most dependable and wanted translation provider keeps her motivated to think and do more while at work. After work, playing with her three kids helps her rejuvenate and prepares her for work again. The principle that ensures she maintain a correct balance between her professional and personal life is strict discipline—discipline of working with 100% focus while at office and not thinking about work when she has to spend time with her kids and family.
Going forward, Ulatus aims to be among the most recognized translation and localization solutions worldwide. Shilpa wants to be the go-to brand for academic translation in Japan, China, Taiwan, and Korea. Globally too, she wants Ulatus to be an established player for all languages. The team is determined to strive to make Ulatus the preferred choice for clients worldwide. As an individual, she not only plans to establish Ulatus globally but also nurtures young talent and potential to grow into successful intrapreneurs themselves. She also aims to support other females build their career by providing them equal opportunities as males, thereby fostering healthy competition and a boost in their confidence to undertake and successfully fulfil challenging leadership positions in Ulatus. On the personal front, she wants to ensure that her kids are raised with the correct values and moral principles and receive the right education to pursue dreams and careers of their choice.