5 major operational challenges in a franchise business | overcome them with pazo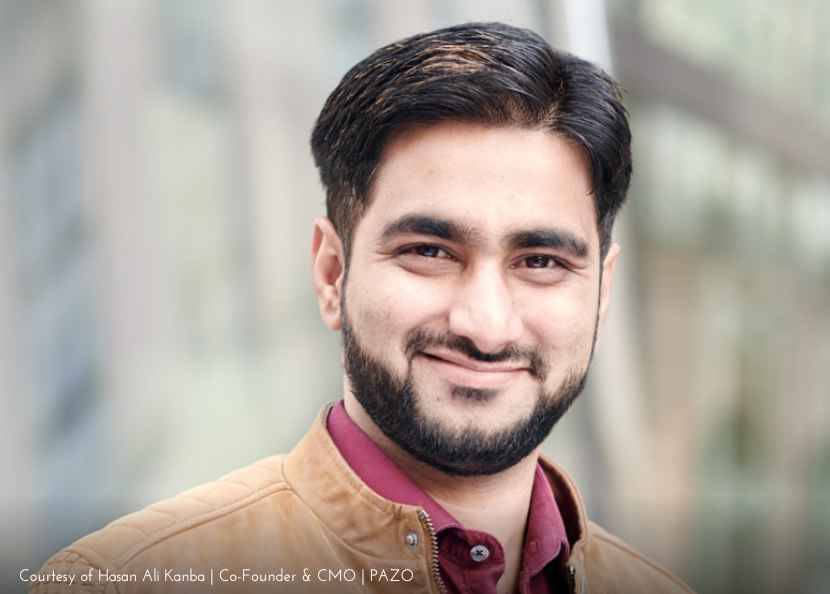 Franchise business is a standardized process capable of delivering a consistent product and service through a wide network of operational units in various locations. More opportunities in Franchising exist in the areas like Apparel & Footwear, Beauty Salons & Supplies, Business Services, Entertainment, Food and Beverages, Health Care & Fitness, Immigration Services, Activity Centres, Retail and Travel etc. Although there are more than 100 industries in the franchise business, Retail and Food & Beverage are the two of the sectors that have shown resilience and continuous growth even with tough competition from other franchisees in the same niche.
Running a business is a different role than running a franchise. A Franchisee is focused on the performance of the business, staffing, and expense control. The Franchisor is focused on adding, training, and supporting franchisees. Both should have a comprehensive view of the operational challenges that lay ahead and plays a crucial role in the success of the franchise business.
EXPLORE SIX OF THE BIGGEST CHALLENGES THAT FRANCHISE OWNERS FACE WHILE RUNNING THEIR BUSINESSES.
COMMUNICATION AND CO-ORDINATING WITH THE FRANCHISOR
Whatever the issue that arises across a franchise business, communication plays a crucial role in addressing it. It is important to keep communicating with franchisees, don't let ideas drop off, and keep franchises in the loop every step of the way to demonstrate just how much time and work goes into bringing a new product idea to life. There is an abundant number of tools available in the modern communication toolbox, from emails and text to WhatsApp and some Social Media Apps.
Franchisees have to run business in accordance with the franchisor's brand requirements. Franchisors may take advantage of Creating Ad-hoc tasks, daily or weekly schedules in every store, Ask for reports, may want to check out the progress on new product marketing campaigns etc. Franchisees may ask for approvals or ask questions, new staff recruiting and training support, Issues with infrastructure etc. To run the business effectively, a proper communication module is necessary to show the operations transparency and to eliminate any confusion between franchisee and the franchisor.
MARKETING CAMPAIGNS PLANNING AND TRACKING PROGRESS
Creating and Executing a Marketing Plan can be very complex in case of the franchise business. It involves Collecting Information, Planning and implementing the campaign, Reviewing and assessing the results. The whole process with Franchisers and to execute everything as planned. Franchisers give shock announcements without warning and tend not to manage marketing on an individual store level. Usually, they provide an outline for the franchisees to follow in preparing their marketing plan on a local level.
Does the franchise marketing plan related documents that have to be shared with the right people, to make franchisees to understand what they have to do? How they will do it? How long it will take? What's the budget will be needed? etc. A right communication channel is essential which save all the processes and notify the suggestions from the franchisers to all the franchisees in one place right from the beginning.
STAFF RECRUITING AND TRAINING
Whether running own franchise or working as a franchise, hiring staff members and retaining them is a common problem. However, hiring the right staff, and train them is no easy task. Some departments have strict SOP Documents to follow and some may need proper training either from videos or training manuals. The HR department has to take care on Outline obligations, Monitor franchisees and request regular reports regarding employment, Carry out regular compliance audits of franchised businesses, Listen to concerns that franchisees raise regarding the system and issues can't be ignored etc.
There are some employees who need constant guidance to perform their jobs. The challenge is especially prevalent at retail chains and shopping malls concepts, where front-line employees are the face of the brand, dealing directly with thousands of customers every day. Franchisors have to keep an eye on what problems franchisees encountered, both expected and not, what they did to resolve them, and how helpful was the support from head office etc.
FRANCHISE STORE DAILY OPERATIONS MANAGEMENT
Constantly monitoring and reviewing the franchisee's performance and keeping a library of communications with them will be hectic by using various platforms to be in the loop. Right from e-mails, and phone logs to the field reports, action plans, letters, etc. all have to be structured in a way that franchisor can retrieve info anytime. The field staff should be properly trained about the business they are providing advice on. Making sure that the field workers are visiting or working with franchisees on an appropriate schedule, or are they visiting all franchisees based upon some calendar-driven number of visits etc. has to be monitored on daily basis.
COMPLIANCES AND REPORTING
As the business grows, it will be necessary to have someone in the organization be responsible for franchisee compliances with the franchise agreement. In a situation where franchisees are not monitored for system standard compliance, it affects everyone in the system. A solution needs to there for the franchisees to remind the deadlines. Compliance with the agreement not only covers system standards compliances but financial compliances as well.
Franchisors have to monitor every individual store marketing and operations performance. With proper reporting and analysis, franchisors can get to know which stores are doing well and which are underperforming and need assistance. Scattering of necessary data through multiple reporting channels creates confusion. The acquired franchise management portal should allow Franchisors to keep track of the performance of stores over different locations at one place, giving them a professional, organized experience.
HOW CAN YOU DIGITIZE YOUR ENTIRE FRANCHISE BUSINESS OPERATIONS WITH PAZO?
PAZO digitizes all the operations that are driven through manual methods of reporting from the front line to the back office. Pazo provides a comprehensive solution to address the complicated operational challenges in your franchise business. Pazo can be applicable for many industries like Retail Chains,Shopping Malls, Security Guard Management Firms, Housekeeping Solutions, and Commercial Facility Service Providers etc. Managing daily business operations and the workforce of your business is at your fingertips with a complete Pazo mobility solution.
---
Hasan Ali Kanba
Co-Founder & CMO
Address: 18 & 19, Platinum Square, Leonard Lane,
Richmond Town, Bengaluru – 560025
Email: hasan@gopazo.com
Phone no: +91 99866 32121
website: www.gopazo.com